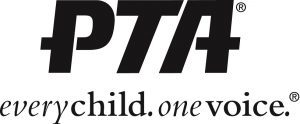 What is PTA?  
PTA stands for

P

arent-

T

eacher

A

ssociation, consisting of

parents

and

teachers

WORKING TOGETHER

to

support

and

lift-up

all students

.  

PTA is people just like you coming together to:

support

school staff

, 

promote

student

learning

and 

help solve school needs

through

volunteering and funding

.
Who can be a member? 
If you're a father, mother, protector, guardian, concerned community member and/ or someone who works at Whitmore-Bolles, we invite you to JOIN US!
My name is Sarah Hargrave and I have the honor of serving as Whitmore-Bolles 2022-2023 PTA President. The other officers are April Stanley (Vice President), Nicole West (Treasurer) and Meredith Gorden (Secretary). We have been working hard to coordinate an exciting calendar of events and programs this year to support the PTA mission of enriching the learning for all of our Whitmore-Bolles students!
YOU CAN HELP BY:
Becoming a

PTA

 member. Online membership process can be found at: https://wbollespta.memberhub.com/store
Attending our meetings!  Our first meeting will take place on September 12th at 6:30pm.
This year's board has a lot of talent, dedication and enthusiasm for the 2022-2023 return to school! We will be sending more information out about us and hope to learn more about you as well.
Thank you for your support and help making this a great school year!
Don't forget to like us on Facebook!

Sincerely,
Sarah Hargrave
wbollespta@gmail.com
Join the PTA!
Every child. One voice.